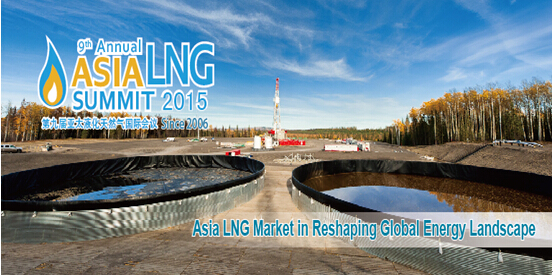 In the year of 2006, with China officially being included as one of the newly emerged LNG importing countries, the inaugural Asia LNG Summit(ALS 2006) came into response as the first regional LNG event ever held in Shanghai China. Since its outstanding birth with its well-defined market positioning, ALS has attracted over 1,000 industrial leaders' attention and earned itself a trustworthy reputation worldwide.
Event Background
Asian-Pacific energy demand has shot up as its economy soars. Meanwhile, the Asian-pacific LNG market is widely believed to lead the global LNG demand in the next few years.
With the Asian-Pacific LNG market becoming more influential in the global landscape; it's faced with new challenges as the industry undergoes changes. China and India are emerging as the main source of demand while the resumption of nuclear energy in Japan may reduce regional LNG demand. The change of Southeast Asian countries' roles adds more dynamics into the market. LNG price is experiencing the effect brought by global oil price falling. More LNG suppliers are entering Asian-Pacific market, which may change supply and demand pattern within the region. Shale gas revolution tests the resilience of Asia-Pacific LNG industry. How to deal with these above mentioned uncertainties and grasp market opportunities are worth our attention and discussion.
「The 9th Asia LNG Summit 2015」 will examine and discuss further in-depth topics of the Asian LNG Industry, and expects to attract more than 300 participants from 15 countries. ALS 2015 invites knowledgeable leaders from a variety of disciplines, who can share their perspectives on the future of LNG industry and address paradigm shifts in the LNG industry and its countermeasures.
We will focus on 4 key aspects: Policy Trends, Supply and Demand, LNG Production, Storage and Transportation as well as Utilization to achieve an accurate industry analysis. We aim to create a professional and efficient multilateral dialogue for Top Industry Players exploring the best path for LNG market development.