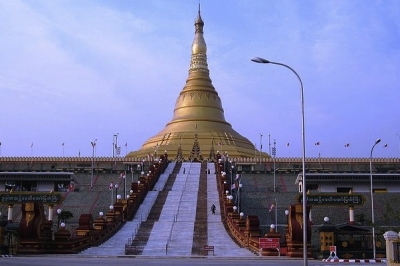 The tremendous influx of foreign investment into Myanmar has brought about the need for access to a reliable legal system that gives them proper recourse.
This fact was highlighted by Joseph Tan Jude Benny senior partner Jude Benny at the International Congress of Maritime Arbitrators in Hong Kong on Monday.
Adding that the amount of import tonnage is increasing at a phenomenal rate, Benny noted however that not just foreign investors but locals as well do not have much confidence in going to the courts to resolve disputes.
As a result "arbitration is the obvious mechanism by which people are writing the dispute resolution process into their contracts", he said. Benny also pointed out that so far Singapore has been the biggest beneficiary of this as most people are writing in Singapore arbitration to their clauses.
However, the authorities in Myanmar are rapidly trying to upgrade the antiquated legal system to cope with the new demands. For example the Merchant Shipping Act has been completely re-written and is before parliament now and should be in place within about six months, he said.
Likewise the Arbitration Act has also been completely revamped and is also before parliament. In addition to Myanmar also acceding to the New York Convention, the commonly accepted basis for most of arbitration processes, this suggests that there is a "tremendous determination to bring Myanmar up to speed", Benny said.
"There is a huge opportunity in Myanmar and the advantage goes to the early movers," Benny reiterated. "The country is looking constantly for help and for people who are familiar in different areas and also in shipping and maritime law."
While acknowledging that the courts will take "a significant amount of time" to get their act together, Benny said this leaves arbitration as "the obvious mechanism that will be the main means by which people are going to want to solve their problems".
"To call Myanmar an emerging arbitration centre or jurisdiction would be an overstatement because they've not emerged yet but it is inevitable," Benny said. As such a lot of initial work will have to be pro bono as budgets are still small at the moment.
"But they don't forget people who help them. There is huge potential for work for maritime arbitrators but you've got to demonstrate your interest," Benny concluded.