China Shipping Group sells CS Haisheng to healthcare firm
2015-06-08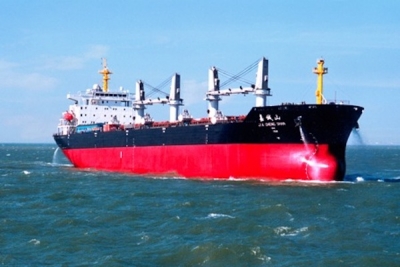 China Shipping Group (CSG) has agreed to sell its majority stake in its subsidiary China Shipping Haisheng (CS Haisheng) to a healthcare group Lanhai Shangshou.
The deal involved CSG disposing of 82m shares in dry bulk shipowner CS Haisheng, representing 14.11% of CS Haisheng's share capital. CSG has also pocketed aroundRMB1.03bn ($166.05m) from the sale.
Shanghai-based Lanhai Shangshou will become the controlling shareholder of the shipowner with CSG being the second largest shareholder with 13.28% stake.
Upon the completion of the deal, the state-owned CS Haisheng will be converted into a privately-owned firm.
Lanhai Shangshou is a joint venture firm established by Lanhai Group and Shanghai China Life Insurance in May 2015. The joint venture is a provider of medical technology and medical equipment.
Source from : Seatrade Global