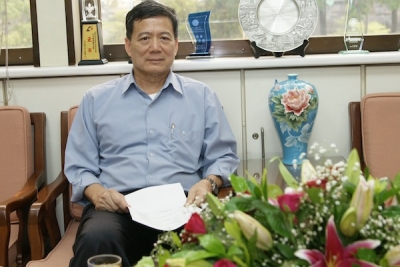 Taiwan's state-owned CSBC Corp is looking to establish an overseas joint venture shipbuilding and equipment production facility in China as part of its long term growth plan, according to Wang Hai Taw, executive vice president of the company.
The largest shipbuilder in Taiwan has begun talks with some privately-owned shipyards in China on potential partnerships, Wang revealed.
"Apart from our ongoing yard expansion and facility enhancement works at Kaohsiung and Keelung, we are looking to invest overseas with a Chinese partner in the private sector," he told Seatrade Maritime.
Wang added that the plan is to find a suitable location to set up a ship equipment production yard for a start, before developing it into a shipbuilding facility. "This will be our alternative shipyard outside of Taiwan," he said.
He highlighted that this plan is likened to what some Japanese yards have done as they have established facilities in other countries outside of Japan. Japan's Tsuneishi Shipbuilding, for example, has a fully-owned yard in China's Zhoushan and a 80%-owned facility in Cebu of the Philippines.
"China is our preferred location due to the lack of a language barrier, and we already have close working relations with some of the yards there for several years," Wang said.
Back at home, CSBC is working on adding new cranes and steel cutting equipment at both its Kaohsiung and Keelung yards in an effort to increase overall productivity.
The shipbuilder is currently sitting on an orderbook backlog of more than 30 ships valued at approximately TWD40bn ($1.3bn), with the last delivery stretching to October 2017.
Looking ahead, CSBC will continue to focus on building containerships, preferably the larger sizes, and naval vessels.