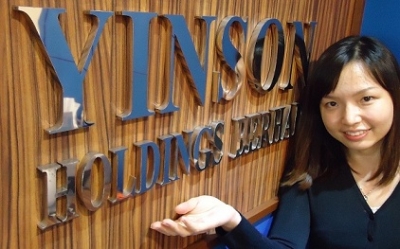 The founding shareholders of emerging oil and gas (O&G) player Yinson Holding have offered to buy the company's logistics and trading businesses for RM228m ($60.4m), a move that will see it putting greater focus on the O&G market.
Group executive chairman, Lim Han Weng said proceeds from the exercise would be used to fund its expansion in O&G. "The additional capital will improve the group's headroom for growth," Lim said in a stock market announcement.
The group's trucking, construction material trading and warehousing businesses contributed 63.2% to the group's revenue for the financial year ended Jan 31, 2015 (FY15) and Lim and his wife Bah Kim Lian, who is also a director in Yinson, are offering to take this component out of the holding company.
Lim said: "It is our plan to streamline our business operation and be a full-fledged O&G player in the industry. Our long-term objective is to develop the group into the most profitable global FPSO player."He added that it would use the sale proceeds to reinvest into O&G projects with a higher internal rate of return while the sale of the non-core assets would also allow the holding company to fetch better valuations as a pure O&G firm.
The deal is subject to due diligence, financing for the buyers, approval from shareholders and the company's directors as well as regulators with completion expected by end September.