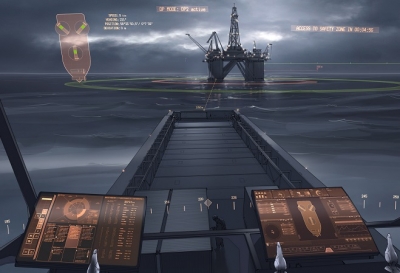 Rolls-Royce's (R-R) Blue Ocean Team will head up a new EUR6.6m ($7.3m) research project, the Advanced Autonomous Waterborne Applications Initiative, aimed at bringing about unmanned vessels.
Running until end 2017 and funded by the Finnish Funding Agency for Technology and Innovation (Tekes), the project will comprise expertise from Finland's Tampere University of Technology; VTT Technical Research Centre of Finland; Åbo Akademi University; Aalto University; the University of Turku; and leading members of the maritime cluster including Rolls-Royce, NAPA, Deltamarin, DNV GL and Inmarsat.
The project will examine the various factors which need to be addressed to make autonomous ships a reality, from a safety, security, commercial and legal standpoint.
"This project is a fantastic opportunity to establish the Finnish maritime cluster as the world leader in maritime remote control technology," said Rauli Hulkkonen, Tekes chief advisor.
Esa Jokioinen, Rolls-Royce, head of blue ocean team, said: "Rolls-Royce has extensive experience of successfully coordinating multi-disciplinary teams developing complex technologies.
"We are excited to be taking the first concrete steps towards making remote controlled and autonomous ship applications a reality."
The Rolls-Royce Blue Ocean team is responsible for R&D of future maritime technologies, and has developed a range of autonomous ship concepts as well as innovative designs for various ship types.