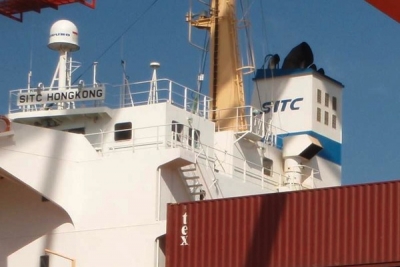 Intra-Asia container carrier SITC International Holdings has improved its net profit for the six months ended 30 June 2015 as it managed to lower operating costs.
Profit for the first half rose to $70.94m, increasing by 27.2% compared to the gain of $55.78m in the same period of 2014.
Revenue was largely stable at $651.19m in the first half, a mere 1% drop from $657.62m recorded in the year-ago period, due mainly to decreased boxship freight rates.
Hong Kong-listed SITC said its cost of sales fell by 3.2% year-on-year to $557.4m due mainly to reduced bunker bills.
The company also saw an increase in shipping volume to 1.06m teu in the first six months, up from 993,989 teu in the previous corresponding period.
It added that it benefitted from a government subsidy of $3.1m and hedging gain of $2.2m during the six-month period, further boosting its bottomline.
SITC said it will continue to expand its intra-Asia service network, and enlarge its fleet by "capturing vessel price dynamics, so as to keep pace with the development of the business and secure a long term competitive cost position."
As at 30 June 2015, SITC operated a fleet of 70 vessels with a total carrying capacity of 86,076 teu comprising of 35 owned and 35 chartered-in vessels.