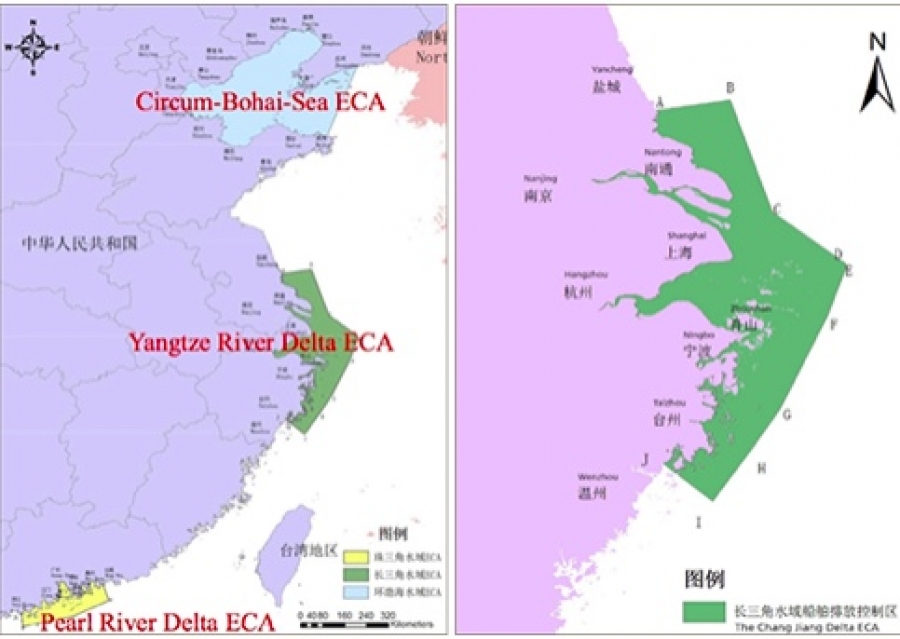 The Chinese authorities have accelerated the phasing in of the Yangtze River Delta Emission Control Area (ECA).
The Chinese authorities have announced that vessels operating in the Yangtze River Delta ECA will have to use fuel of less than 0.5% sulphur, or be fitted with a scrubber, when within its waters from 1 October this year, P&I Club Gard told its members in a circular.
The ECA covers the waters Shanghai, Zhejiang and Jiangsu Provinces, including some of the country's largest ports such as Shanghai and Ningbo. At present 0.5% or less sulphur fuel only has to be burned by vessels when at berth and one hour prior to arrival and the first hour after leaving berth.
From 1 October any fuel change to low sulphur fuel must be undertaken prior to entry into the ECA zone.
For the two other Chinese ECAs – the Pearl River Delta and Bohai-Rim Waters – the date for ships to operating within them to use 0.5% or lower sulphur fuel at all times remains 1 January 2019.