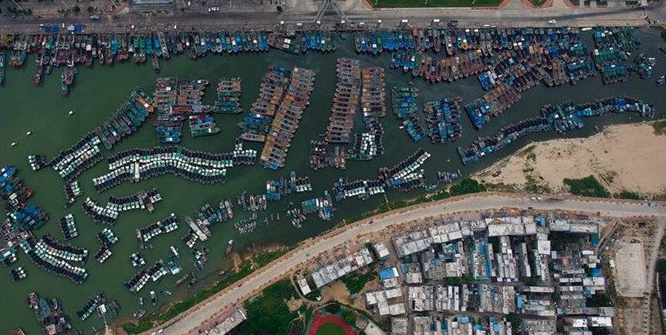 GUANGZHOU, Sept. 15 (Xinhua) -- Ferry services in south China's Qiongzhou Strait have been halted on Saturday morning as super typhoon Mangkhut is approaching the southern provinces of Hainan and Guangdong, local authorities said.
Mangkhut is expected to land in an area between western Guangdong and eastern Hainan on Sunday night, packing strong gales and bringing tremendous downpours, according to local weather bureau.
According to China's National Meteorological Center, Mangkhut was moving northwestward at a speed of 26 km per hour at 8 a.m., about 1,000 km away from the city of Yangjiang, Guangdong Province.
The provincial maritime administration has dispatched helicopters and tugboats to transfer 3,238 offshore platform workers and ordered 6,266 ships to take precautions against the typhoon.