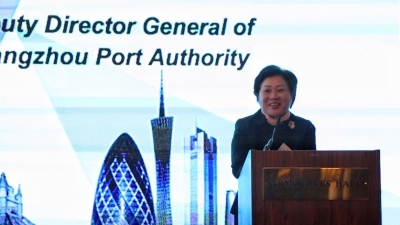 A delegation from the Port of Guangzhou brought a roadshow to London this week, to remind of their role as one of China's largest ports and to drum up support for the city's hosting of the 31st World Ports Conference of the IAPH (International Association of Ports & Harbours) in May 2019.
The port handled 590.12m tons of cargo in 2017, compared to 544.37m tons in 2016, while the number of containers rose to 20.37m teu from 18.85m teu - both rises of 8% year-on-year, it was disclosed.
Guangzhou is now reckoned to rank as China's third largest port and the world's fifth largest in terms of overall traffic, as well as fifth busiest port in China and seventh worldwide in terms of containers.
Mme Yue ('Ann') Yuan, deputy director of the Guangzhou Port Authority (GPA), detailed how the city lies in the centre of the Pearl River Delta, which together with Hong and Macau now form a 'Greater Bay Area' of combined 65m population that China is keen to develop as a unified regional economy – which if it was a country would be the world's 12th largest, she added.
Historically, under its former identity of Canton, Guangzhou was always the trade gateway to Southern China since the 3rd century, she said, and formed the starting point for the original Maritime Silk Road. Both the city and port plan to play an active role in China's new Belt and Road Initiative, she added.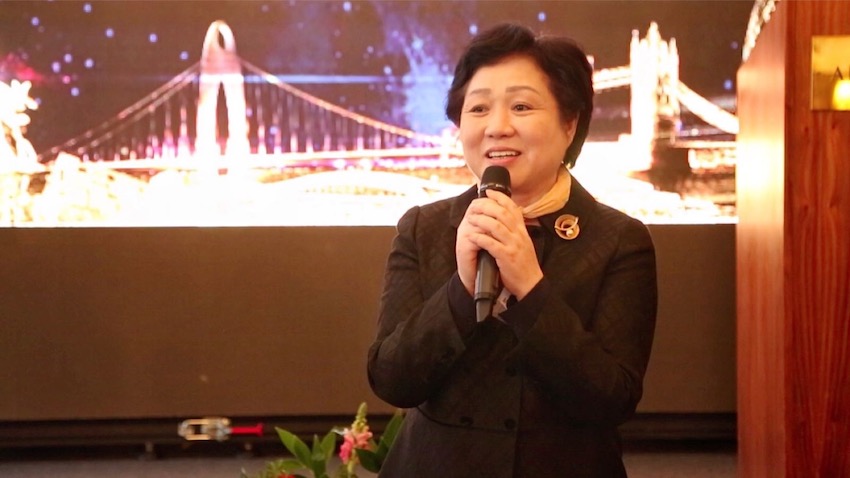 Today the city and port are regaining their maritime prominence, enjoying calls from all the top lines such as Maersk, MSC, CMA CGM and Cosco. Indeed, Cosco's Shipping's decision to headquarter its world-leading bulk and specialised carrier fleets in the city since its merger with China Shipping nearly three years ago had given Guangzhou a real boost, Mme Yuan said, meaning it could now lay claim to being mainland China's second largest maritime hub (behind Shanghai).
The GPA official ended by warmly inviting guests to attend next year's World Ports Conference, and overseas partners to consider investing in Guangzhou as Southern China's 'city of opportunity'.