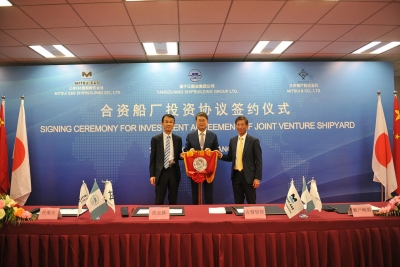 China's largest private shipbuilder Yangzijiang Shipbuilding has formed a new joint major Japanese shipbuilders Mitsui E&S Shipbuilding (MES-SC) and Mitsui & Co based at one of the Chinese company's existing yards.
Yangzijiang will hold a 51% stake in the joint venture which will have a share capital of $99.9m and is expected to have total capital employed of $299m. The joint venture will focus on building a wide variety of commercial ships and has set its sights on the LNG market where Mitsui brings extensive experience.
"The new joint venture is expected to consolidate MES-SC's advanced shipbuilding technology and our cost-effective shipbuilding capability. We are optimistic on China's demand for LNG import and LNG carriers," said Ren Yuanlin, executive chairman of Yangzijiang Shipbuilding.
The joint venture yard will be located in Yangzijiang's existing facility in Taicang, China.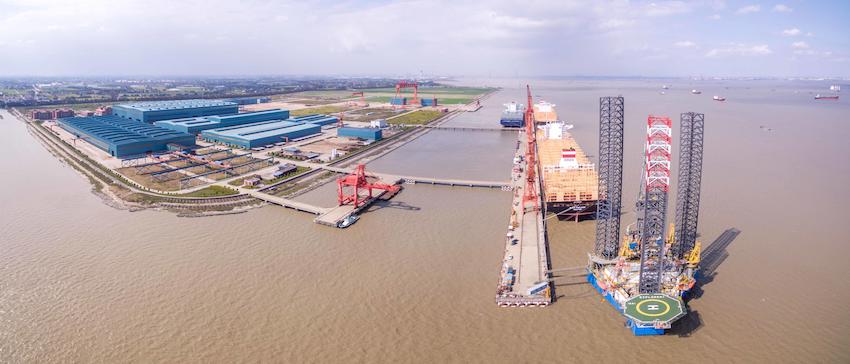 MES-SC said the joint venture would also benefit from Mitsui's extensive sales capabilities. "Taking advantage of its technology that has been accumulated in the 101 years since its founding, MES-SC will continue to provide new value as a manufacturing company that meets the demands of a range of customers in the ship and marine industry," the Japanese shipbuilder said.Chinese shipbuilding has been particularly hard hit by the slump in shipping markets and the resulting sharp drop in newbuilding orders, while Japanese yards have struggled against lower cost shipbuilders in China and Korea.
Japanese shipbuilders concerned over low prices, subsidies for Chinese and Korean yards.