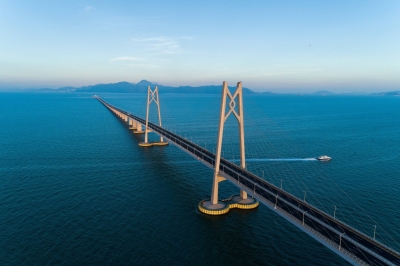 China's Central Committee of the Communist Party and The State Council jointly issued the plans for the development of Hong Kong-Macao-Guangdong Great Bay area, aiming to develop the eleven cities of the region into a leading international innovation & technology hub and a powerful world-class city cluster.
The Great Bay area includes Hong Kong, Macau and nine cities (Guangzhou, Shenzhen, Zhuhai, Foshan, Huizhou, Dongguan, Zhongshan, Jiangmen and Zhaoqing) in Guangdong province. Among the eleven cities, Hong Kong, Macau, Guangzhou and Shenzhen are the four core cities.
According to the plans, Hong Kong will continue its development as an international financial, transportation and trade centre within the area; Macao will develop into a world-class tourism centre and a commerce and trade cooperation service platform; Guangzhou, will develop as an international commerce and industry centre and an integrated transport hub; while Shenzhen should become a hub of innovation and creativity.
In terms of port cluster development, the Great Bay area will strengthen infrastructure construction and develop internal communication channel within the region, support Hong Kong's development as an international shipping hub and further expand its businesses of ship management & leasing, ship financing, maritime insurance, maritime law and other high-end shipping services, providing professional services to mainland and Macao; and improve integrated port and shipping service capability of Guangzhou and Shenzhen.
The plans set targets for both short-term and long-term development of the region. By 2022, the region will form a world-class city cluster; and by 2035, the region should be developed into an international first-class area.