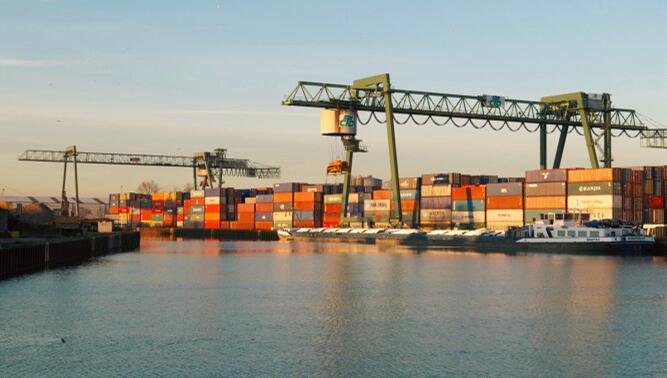 Guangzhou Port, one of the major coastal container ports in South China, signed a package of cooperative agreements with a number of international ports on Wednesday, to facilitate its cargo-handling capacity and better serve the local economy.
The agreements were signed during the IAPH Word Ports Conference, which opened in Guangzhou, capital of Guangdong province, on Wednesday.
"The agreements will be of great importance to facilitate China's cooperation with countries and regions related to the Belt and Road Initiative," said Chen Yingming, executive vice president of China Ports and Harbors Association.
Guangzhou has so far established cooperative relationships with 50 ports, according to conference organizers.
Guangzhou Port has opened more than 200 domestic and overseas container routes, covering more than 400 international ports in over 100 countries and regions.
The port handled 613.13 million tons of cargo in 2018, making it one of the top five international ports in terms of handling capacity.
Representatives of governments, international ports and harbor organizations, port development companies and equipment manufacturers from more than 50 countries and regions were present during the conference.
Member ports of the IAPH, or the International Association of Ports and Harbors, together handle well over 60 percent of the world's sea-borne trade and nearly 80 percent of the world's container traffic.