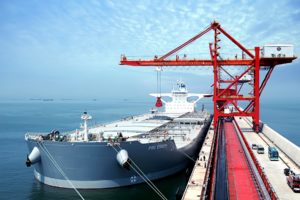 Northern Chinese port of Yantai inked the strategic co-operation framework agreement with the world's largest iron ore producer Vale to promote iron ore product sales and explore new opportunities.
According to the agreement, the two parties will deepen the current cooperation and seek for new opportunities to promote Vale's iron ore products sales including Brazilian blend fines and supply premium iron ore products to Chinese and Asian markets.
Currently, Yantai port operates the large sized iron ore terminal and facilities and could handle the very large ore carrier (VLOC). The port started to provide operational service of Brazilian blend fines for Vale in 2015.
Located at a strategic position of China's Bohai Bay, Yantai port aims to become a main Brazilian blend fines hub for China, Japan, South Korea and other Asian markets.