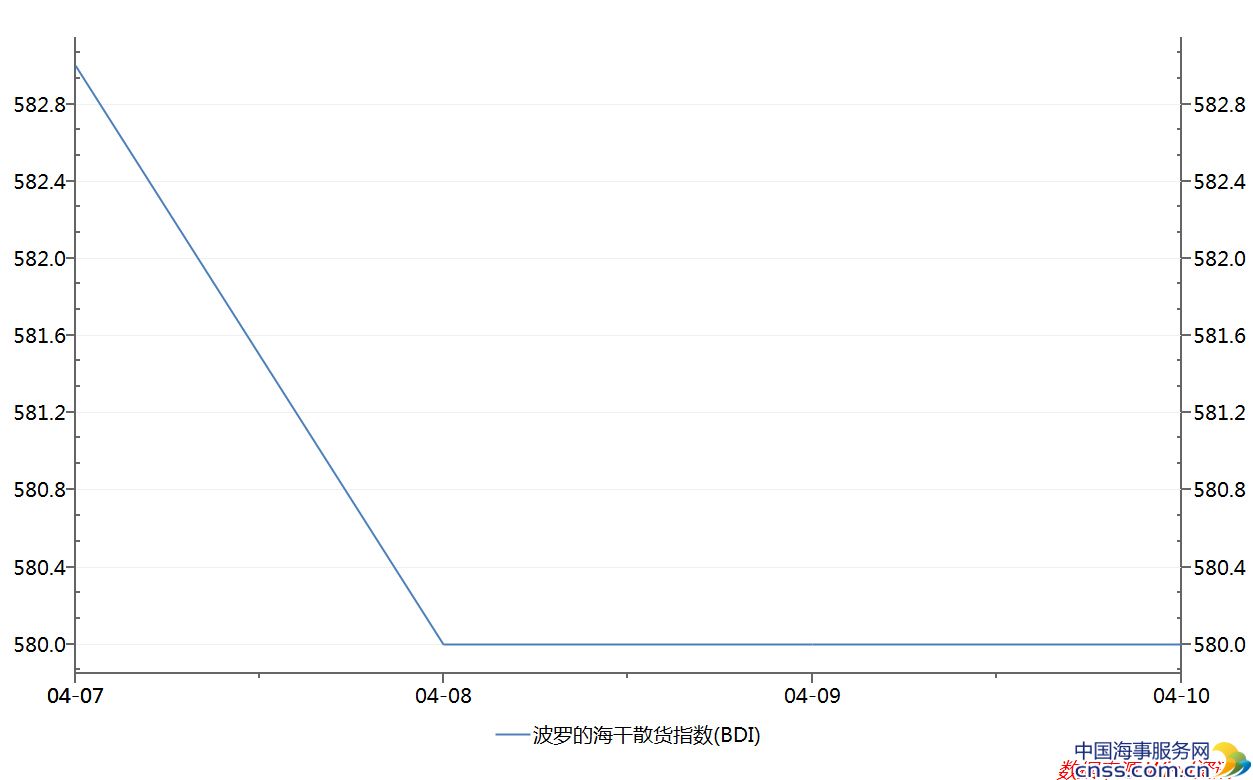 Supported by the increase for the freight rate of large carriers, BDI remained flat for three straight days and stood at 580 points on Apr.10(Fri.).
BCI gained 5 points to 466 points.
BPI rose 9 points to 600 points.
BSI fell 4 points to 613 points.
BHSI lose 6 points to 373 points.