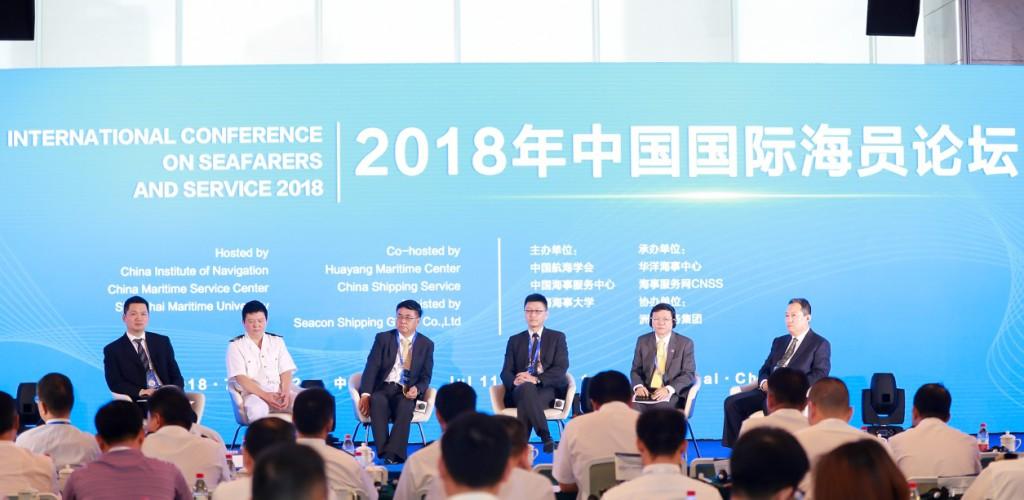 Distinguished Guest:
It is with great pleasure to invite you to attend the International Seafarer Forum to be held on July10, 2019 in Ningbo, Zhejiang.
The China Maritime Forum is the sole official activity of China National Maritime Day which is a solely national festival regarding to maritime industry. Related ministries of Chinese government have given great support to this forum with the aim to be both beneficial to the construction of "the Belt and Road" and foundation of an influential brand of international maritime conference and exhibition. With great success of the first five series forum from 2014 to 2018, China Maritime Forum has gained an increasing influence and attention in shipping industry which attracts more and more government officials, industry leaders, academic talents and social elites to participate in this forum.
As the only domestic forum that takes seafarers as the center stage, International Conference on Seafarers and Service 2019is one of the most important thematic forums of China Maritime Forum. Day of the Seafarer 2019 will be held in Ningbo, Zhejiang on July10, which aims to enrich festival activities, spread navigation culture, appeal to the public to pay attention to the rights and interests of seafarers and care for the life of seafarers.
International Conference on Seafarers and Service 2019 is hosted by Organizing Committee of China Maritime Forum, organized by China Maritime Service Center and HuayunHangyi Culture (Beijing) Co., Ltd., directed by the Maritime Safety Administration of Ministry of Transport, China Shipowners' Association and Chinese Seamen and Construction Workers' Union, supported by Dalian Maritime University, Hong Kong Seamen's Union, China MerchantsEnergy ShippingCo.,Ltd., Ningbo University and Huayang Maritime Center.Senior officials from the relevant International Maritime Organizations, the International Non-governmental Organizations, the Ministry of Transport of China, the Chinese Seamen &Construction Workers' Union and executives from shipping lines and ship management companies, maritime labor services, maritime education and training institutions both at home and abroad will attend and address at the Forum as keynote speakers with the theme of Meeting challenges under new trends, Promoting integration for development.
The International Seafarer Forum shall be registered with a registering fee of 200USD. Please kindly be advised that the transportation and accommodation cost shall be responsible by your own. The Organizing Committee will bear the meal expenses. If this forum attracts your intention for participation, please fill in and send back us the following registration form to below address before May26, 2019:
lirx@cmaritime.com.cn
Thank you for your support! Looking forward to welcoming you in Ningbo!
Annex: Provisional Agenda for the International Seafarer Forum
The International SeafarerForum Committee
April, 2019