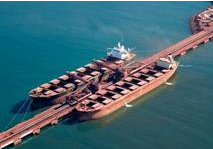 The global shipping industry has not been fully recovered and transition becomes the key word of Chinese shipping enterprises.
Transition is not really easy for the enterprises.
Zhongchang Marine has announced to suspend business and restructure in May.
CSCL started cooperation with Alibaba on July 12, planning to build E-business logistics platform.
Shipping enterprises have preference on extending industry chains.
Ministry of Transport has proposed five ideas on transition of shipping industry,including enhancing police guidance, boost merging and reorganization of shipping industry and expanding new revenue growth opportunities.