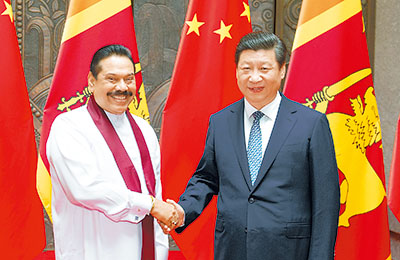 China has strengthened geopolitical, trade and maritime interests in the Indian Ocean region with President Xi Jinping's visit to Sri Lanka on September 16-17 providing more support to expand Sri Lanka's burgeoning maritime and logistics sector.
A deals signed included a US$1.5Bn 'Port City' project on reclaimed land next to the new China Merchants Holdings (International) Company deepwater terminal in Colombo port.
Talks covered support for Chinese warships, maritime security, combating piracy, search and rescue, and the proposed 21st Century Maritime Silk Route along with airport, road and petroleum refinery modernisation.