Promoting shipbuilding industry Developing maritime power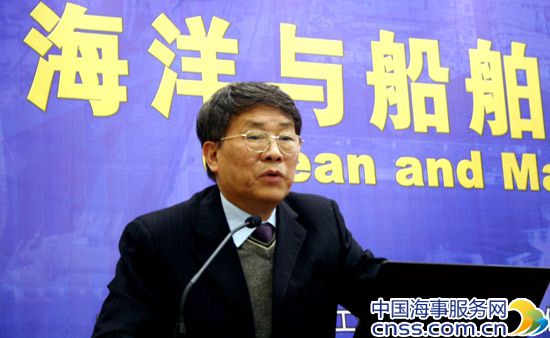 【Fang Shujia, Vice director of SNAMEC】
China has become a shipbuilding leader in the world, but we still have to hold a sense of crisis. Shipbuilding industry should take the opportunity of developing a great maritime power to know, to develop, to take use of, to manage the ocean with full participation.
Shipbuilding industry should promote the building of new ship types with environmentally friendly technologies so as to improve technical additional values of the three kind of main ship forms. We should also take a positive response to the new technologies and new standards in global shipbuilding industry and enhance the efficiency of ship design, ship building and ship management and delivery.
Urgent need for DSV application system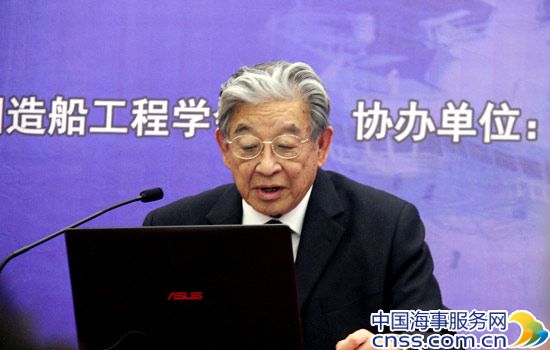 【Xu Qinan, the deputy chief engineer of CSSRC, Chief Designer of Jiaolong, academician from CAE】
21 century is a new century for ocean. To exploiting ocean resources, the first step is to submit a request to International Seabed Authority (ISA). Only being approved, can you get the exploration contract and start to work. So far, China has obtained four contracts. In 2011, ISA granted a mining permit to Papua New Guinea, which means Deep sea resources exploitation has entered into a new stage. Therefore, the situation China is facing is very stern, and we urgently need to develop deep sea equipments.
Vast market potential of wind turbine installation vessel market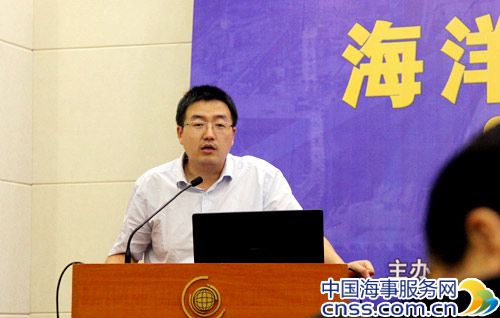 【Zhang Haiya,director of R & D center in CSIC (ChongQing) Haizhuang Windpower Equipment Co., Ltd.】
From the current circumstances, the offshore wind power market can be very wide, which means the demand for wind turbine installation vessels will further increase. In the next five years, the demand for wind turbine installation vessels in global will at least reach 30. In order to enhance the market competitiveness, Chinese shipbuilding enterprises need to do more work on research and development in this filed.
Wave energy utilization market is promising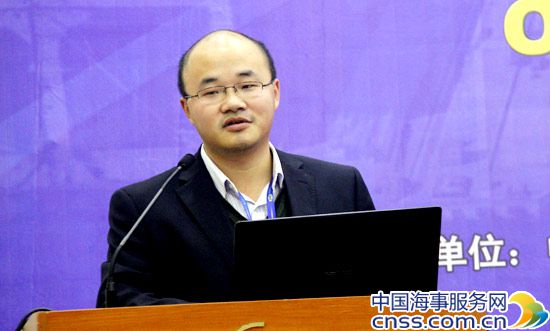 【Shao Cheng,the Senior Engineer of 701 Institute of CSIC 】
To build wave power station by combining seawall with port facility has become one of the research hotspots in the research of exploiting wave power, which creates a new approach for wave energy utilization. On the one hand, due to the simultaneousness of plant construction and power project, the cost of wave power generation will be greatly reduced. On the other hand, the energy absorption of wave power station can also reduce the wave load and enhance reliability of wave power.
To enhance the international impact of marine fishery equipments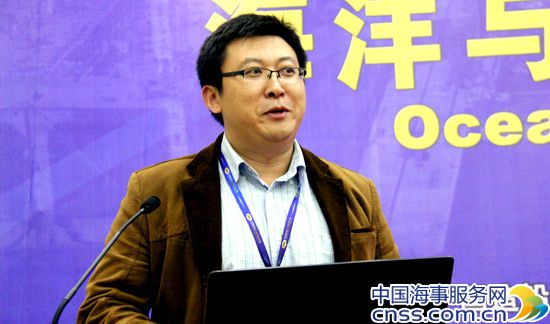 【Liu Chenggang,the director of fishery equipment and engineering research centre in 701 Institute of CSIC】
As an industry sharing global resources, Pelagic fishery embodies interests idea of "occupied by those who are capable", which may cause global "equipment race" in ocean fishing vessels. High-end ocean fishing vessels have become an important symbol reflecting the level of productivity, and also a reflection of the development of fishery vessel technology. It is urgent for China to improve the international influence of Chinese ocean fishery equipment.