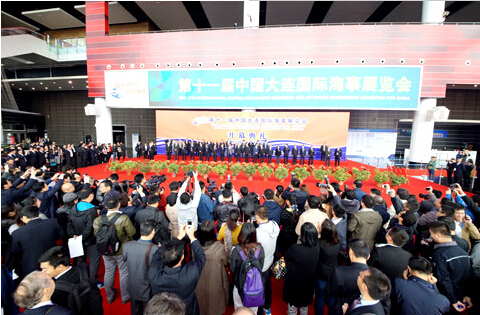 Liu Yan, the Deputy Mayor of Dalian:
Dalian shipping industry has hundred years of development and forms a comprehensive shipping industry system combining shipbuilding, equipments, technology and research.
Guo Dacheng, the Chairman of China Association of the National Shipbuilding Industry (CANSI):
Shipbuilding industry now is seeing a blowout of intermittent orders which misled many people to think that ship owners began to go bottom fishing and the recovery of shipbuilding market is just around the corner.
Wang Jinlian, the Consultant of China Association of the National Shipbuilding Industry (CANSI):
Affected by international oil prices, geopolitics and other factors, it takes at least two or three years to help shipping industry bottom out. But the key point is whether the new shipbuilding market prices return to reasonable levels.
Xie Dehua, the Chairman of China National Shiprecycling Association (CNSA):
From the perspective of the whole industry chain, the upstream ship-breaking enterprises have a hard time and the situation is not ideal for ship-breaking industry. The problem of scrap steel overstock is serious. The country has issued a series of policies to support, but the ship-breaking industry in the coming years will be in the process of "shuffle".
Fang Shujia, the Vice President of Chinese Society of Naval Architecture and Marine Engineering (CSNAME):
From the viewpoint of shipping industry, the maritime transport volumes have not declined, but the growth rate declined. With the adjustment of China's economy, shipping industry recovery in the in the short term and changes in the world economy is not matched. Therefore, if there is no recovery in the shipping industry, shipbuilding industry cannot have a big improvement.