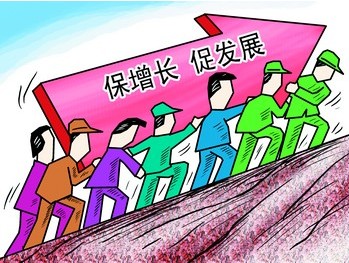 SDIC CGOG Futures Company released a report about trade surplus picking up and suspension of domestic demand recovery in October, saying that Chinese economy is experiencing possible suspension of domestic demand. But driven by overseas market demand and domestic investment, GDP growth in China will be expected to reach 7.4% in 2014.
The report pointed out that the domestic and overseas demand in October fell down in China especially with a large slump of domestic demand. The trend mentioned above has been proved in Chine import and export market.
The growth of bulk commodity imports and price in October was at the same level of September. Except cooper, other bulk commodity imports saw decline in October and price also experienced decrease but price of steel increased.
Although domestic demand falling, trade surplus in Chinese market in October surpassed September, closing to highest level of August.
The export to Japan and EU present a large decline and the growth of export to HK and Southeast Asia remained uptrend since the beginning of 2014. The trade surplus in September was 45.4 billion dollars with export of 206.9 billion dollars (increase 11.6%) and import of 161.5 billion dollars (increase 4.6%).
The report said Q4 recovery of Chinese economy still need to be driven by infrastructure investment. Under this background, NDRC approved nearly 800 billion yuan infrastructure investment, expecting to offset the declining of real estate and lower domestic demand.
Going forward, SDIC CGOG Futures believed that although concerns for the downtrend of domestic demand, it will less influence the GDP growth of 7.4% under driving of infrastructure investment.