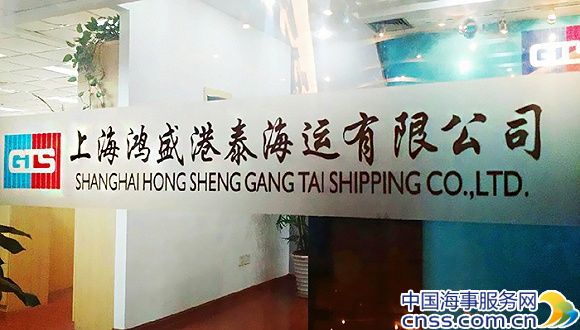 Many shipping companies may have a tough time during this lunar New Year holiday. Several shipping companies in China and in other countries have run into financial troubles since the beginning of this year, problems one expert blames on overcapacity and weak demand for commodities.
In China, Dalian Winland Group Co. Ltd. declared bankruptcy on February 13. The company, set up in 1993, has 18 bulk cargo ships and four container ships.
Also, the heads of Shanghai Hong Sheng Gang Tai Shipping Co. Ltd., a domestic operator of container ships, went missing on February 9, leaving behind huge unpaid debts.
And Xia Hanren, the boss of Zhejiang Xiazhiyuan Ship Management Co. Ltd., fled to Singapore at the end of January to escape mounting debts.
Internationally, Korea's dry bulk shipping company Daebo International Shipping Co. Ltd. and Danish dry bulk carrier Copenship filled for bankruptcy one after other in early February, succumbing during a tough time for the shipping industry.
China's weak demand for commodities and overcapacity together with many new ships hitting the water recently have resulted in big jump of BDI , said Zhou Shu, an analyst from Shanghai Shipping Exchange, an information provider.
Customs data show the country imported 78.57 million tons of iron ore in January, down 9.4 percent from the same month a year earlier. It imported 16.78 million tons of coal, down more than half.
Steel companies bought less iron ore in January, said a middleman involved in ship rentals, and traders were reluctant make purchases. He blamed weak demand for steel and tight financial situations for the problems.
The British shipping consulting company Clarksons estimated that the capacity would increase 5.1 percent this year but the demand would only rise 3.7 percent.
The Baltic Dry Index, a measure of the price of shipping raw materials, tumbled to 509 on February 18 from 1,484 on November 4. The China Coastal Bulk Freight Index, a domestic measure, fell to 858.85 on February 13, down 40 percent from last year's peak.
Many ships and little cargo would cause price wars, the owner of a bulk carrier said. The price to transport goods from Qingdao, in the eastern province of Shandong, to the economic hub of Shanghai is 18 yuan per ton, but "the break-even price is 26 yuan per ton," the owner said.
Small private companies were the first victims of the industry downturn, Zhou said. He suggested they gain market share and reduce losses by jointly operating vessels.