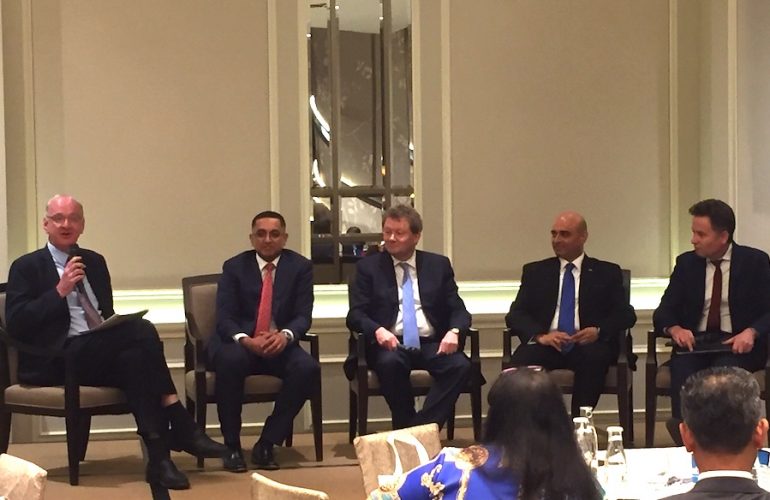 The basic business model of dry bulk shipping came under scrutiny at Monday's Maritime CEO Forum with a host of owners suggesting that the industry is fundamentally broken.
Moderator Tim Huxley from Mandarin Shipping set the tone describing the first quarter as a "train wreck".
Martyn Wade, CEO of Grindrod Shipping, mused whether the sector's business model is broken, memorably quipping: "We build ships for 25 years and get good rates for maybe four. We have to put in a Rolls-Royce but get paid for a Jallopy."
"Which shipowner has made money in the last 10 years?" questioned Pankaj Khanna from the Economou Group, adding: "The shipowner has become a charity for charterers, we pay to move their cargoes." Khanna predicted more bankruptcies and "blood on the street", echoing the Grindrod executive in saying: "This model is not sustainable."
Khanna feared 2019 was unlikely see much improvement with Q2 potentially turning out even worse than the first quarter. In Q1, Vale, beset by a slew of production disasters, was still able to replace lost production via storage.
Punit Oza, general manager at Klaveness Asia, was not mincing his words when he told delegates attending the exclusive shipowner gathering at the Fullerton Hotel in Singapore, "We have had a crappy first quarter." He pinned his hopes on a stronger second half as miners will need to play catch-up meet their annual targets.
The protracted downturn has seen an alarming drop in maitenance standards among dry bulk ships, Martin Crawford-Brunt, CEO of risk management firm RightShip, told attendees.
A full report on the dry bulk panel will appear in the next issue of Maritime CEO magazine. Splash will be carrying brief reports from each session all week.
Maritime CEO Forum Singapore is sponsored by AVS Global Ship Supply, Cobham, Cockett Marine Oil, Dualog, Inmarsat, Liberian Registry, Lloyd's Register, Marlink, ShipServ, Veritas Petroleum Services and Wilhelmsen Ship Management.