, Hit:0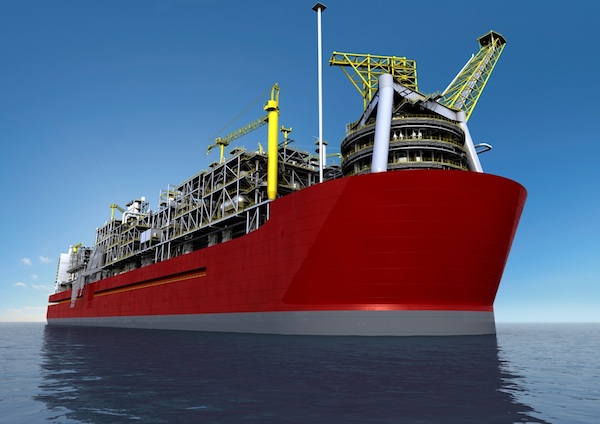 Korean major ship and offshore builders seek more aggressive sales in the offshore segment in 2013. Big4 target to win overall $52.75bn in the shipbuilding, offshore and plant sectors, of them offshore and plant (including STX Offshore & Shipbuilding, LNG carrier) accounting for 70%, worth around $36.5bn.
Hyundai Heavy Industries revealed, Shipbuilding division aimed at $7.75bn, while offshore & engineering and industrial plant & engineering planned $6bn each. Shipbuilding division lowered 2013 target from 2012's $9.11bn, while offshore and plant divisions all raised targets from $5.2bn and $5bn for last year.
Hyundai, which saw a poor order record in 2012, put spurs to win big projects, already having contracted Spar platform topside worth $1.1bn from Statoil, as well as five 14,000-teu boxships from Canadian owner Seaspan totalling $600m.
Daewoo Shipbuilding & Marine Engineering won overall $14.28bn of orders last year, which surpassed its $11bn of target by around 30%. Daewoo aimed to book a total of $13bn in 2013, of them offshore plant accounting for about 80%, $10.4bn.
Daewoo penned around $10.5bn just in the offshore segment and recorded as the first builder to exceed $10bn orders in the offshore sector in a full year. Daewoo is also said to come closer to score an order for LNG-FSRU.
In 2012, Samsung Heavy Industries contracted overall $9.6bn, of them drillship represented 51% of proportion, while offshore production facility, LNG carrier and tanker accounted for 36%, 8% and 5% each. The Geojae-based shipyard plans to win about $10bn orders in the offshore segment this year, of total target of $13bn. It contracted an order for one LNG-FSRU with BW Maritime of Singapore, its first order of this year.
STX Offshore & Shipbuilding targeted to win $7bn this year, particularly, $4.1bn for LNG carrier and offshore plant segments. STX recently delivered Russia's state-owned Sovcomflot's arctic LNG carrier and plans to put all its efforts in leading the Russian LNG market in the near future.