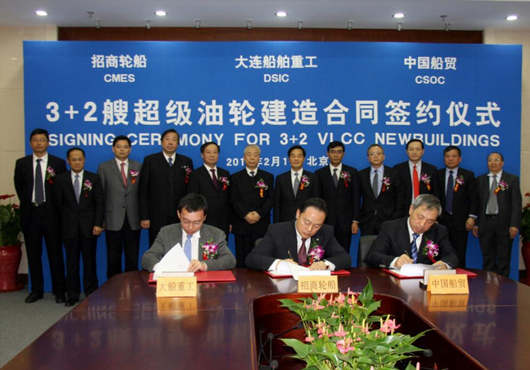 China Merchants Energy Shipping (CMES) announced on Friday that the company has entered into a shipbuilding contract with Dalian Shipbuilding Industry Corp (DSIC) and China Shipbuilding & Offshore International Co (CSOC) ordering 3+2 Very Large Crude Carriers (VLCCs).
The new 319,000 dwt VLCCs will be build according to an eco-friendly ship design, which will be able to reduce fuel consumption by around 20%.
The delivery of the vessels is expected to start from December 2014.