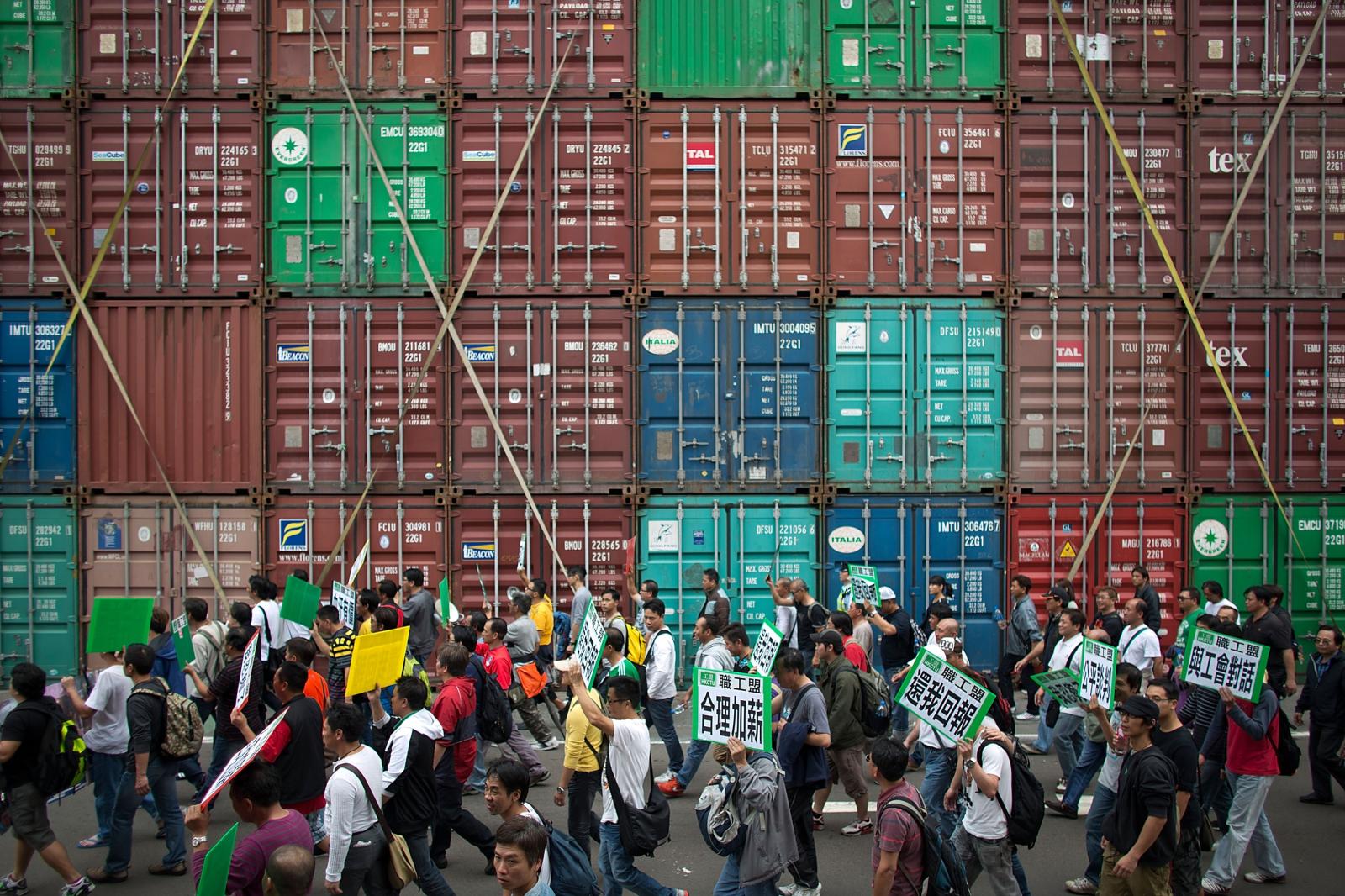 Hong Kong: The strike by dockworkers in Hong Kong continues for a 12th straight day and could worsen. The city's 20,000 truck drivers have been urged to show their support by going on sick leave today. Around 500 dockworkers marched through Hong Kong island in protest yesterday.
The workers are calling for a 17% pay rise, and claim that their salaries have only increased just once in 15 years.
Hongkong International Terminals (HIT), which is the main butt of protesters' ire, is set to sit down with a portion of the workers today.
Source from SinoShip