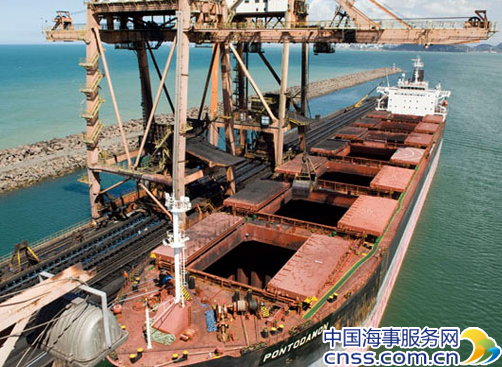 Vale's Tubarão Port, in Brazil, and Lianyungang Port, in China, have inked an agreement to boost productivity of their operations, exchange knowledge on safety and at the same time develop technologies aimed at cutting energy consumption and greenhouse gas emissions.
Under the cooperation agreement, the ports will work together to implement high productivity operations procedures, new world class projects and green emissions and energy related measures that aspire to become a global benchmark in the port industry.
Luiz Fernando Landeiro, Director of Tubarão Port, and Bai Liqun, Chairman of Lianyungang Port Group, signed the agreement during Chinese President Xi Jinping's first official state visit to Brazil.
Tubarão Port, located in southeastern Brazil, is responsible for handling 15% of Brazil's grain exports and 35% of Vale's iron ore export, while Lianyungang Port is among the top 20 ports in China in terms of cargo turnover, positioned by the Chinese Ministry of Transportation as an important port for the import of raw material, energy, and coal.
"The agreement comes during the 40th Anniversary of diplomatic relations between China and Brazil"
Strengthened bilateral relations have enabled China to become the largest trade partner for Brazil today, with a strong focus on mineral products and raw materials.
The cooperation between the two ports, according to Vale, also indicates that China and Brazil, two important BRICS countries, are looking to extend their partnership via mutual cooperation in the energy efficiency and technology sectors.