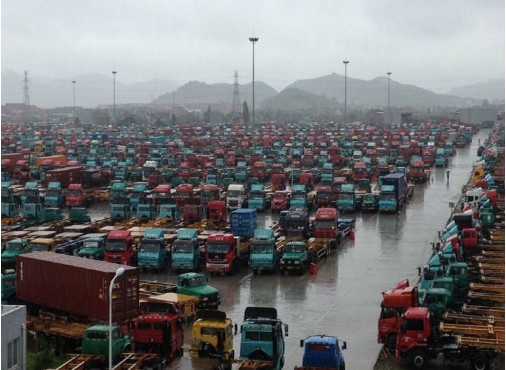 China's Ningbo Port is back to business after a week-long strikes, staged by truck drivers unhappy with haulage rates, that brought the port operations to a standstill. The truck drivers are reported to have returned to work.
At the moment, activities are underway to deal with the outstanding container tonnage and bring port operations back on track.
According to the latest reports, the activities concerning port, terminal and drayage operations have been resumed.
The move is a result of talks between the Ningbo Government, the main operator of the Ningbo port and representatives of the truck drivers and owners launched to normalize the container operations at the world's sixth busiest port.
Local media reported that a deal on the increase of haulage rates had been reached, however the information has not yet been confirmed.
The massive strike by around 10,000 truck drivers at Ningbo's Beilun Container Port erupted into violence on August 20, as protestors clashed with riot police and smashed the windshields of trucks crossing the picket line.
The city's transportation association had issued a notice on July 15, stating that haulage rates should increase on average by 12 percent but drivers complained that many freight companies had refused to increase rates in line with the industry association's notice.