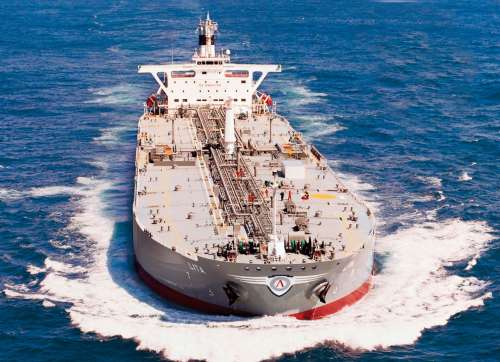 Unipec has fully fixed a third VLCC tanker to take Urals crude from Skaw in the North Sea to Ningbo in China, traders and shipping sources said Friday, a quantity of arbitrage one source called "unprecedented."
According to shipping sources, Unipec booked the Cosgrand Lake VLCC to transport a 260,000 mt Urals crude cargo from the ship-to-ship transfer area at Skaw to China, with a laycan set for September 25-30.
"I've heard the Cosgrand Lake is fully fixed to Unipec for Skaw-China," said a shipbroker.
A source close to the situation confirmed that despite speculation that the cargo would comprise a mix of Urals crude and fuel oil, it is to be made up entirely of crude from the Baltic Sea.
"It will only be crude oil," the source said.
This marks the third VLCC of Urals crude that Unipec has fixed in September, having previously fixed the British Vantage VLCC for September 10-13 loading and the Front Tina VLCC for September 20-22 loading.
Unipec is a regular buyer of Urals crude out of both the Baltic and Black seas, and has sent crude east from both locations, but sources say it has been some time since a VLCC of Urals has been assembled at the STS transfer area at Skaw to sail for Asia, and even longer since multiple cargoes have been compiled out of a single loading program.
"Three in a month is unprecedented," a crude trader said.
Each VLCC is comprised of three 100,000 mt Urals Aframax cargoes.
In the Platts Market on Close assessment process Friday, Unipec bought a 100,000 mt Urals cargo, ex-Primorsk/Ust-Luga, from BP loading in the September 22-26 window on a CFR basis Rotterdam at Dated Brent minus $1.50/barrel.
This marks the third cargo the company has purchased in the MOC process this week. On Wednesday, Vitol sold a cargo loading September 13-17 to Unipec and a day later Unipec bought a cargo loading September 25-29 from ENI.
The company was also reportedly the winner of a Rosneft spot tender offering 100,000-300,000 mt of Urals loading out of Primorsk in September, as well as the buyer of two separate Surgut cargoes midway through the second decade of the month.
The exact cargoes expected to make up the VLCCs could not be immediately confirmed Friday.