Jia Dashan,the Vice President of China Waterborne Transport Research Institute said that the extremely fast increase of capacity in shipping market leads to the imbalance between supply and demand, but the real reason is shipowners'blind investment behaviors. Sipowners should guarantee market supply rationally. The shipping market has seen a 20-year period of prosperity,during which immediate return exceeds future return and there is lack of trust between shippers and shipping companies. So shipping companies were feeling good about themselves and never experienced down times.
James Wu, the Strategic Business Development director of maritime department in Greater China of DNV GL gave a report about tendency and R & D program of Arctic shipping. He reminds shipowners to take special prevention and control measures on Arctic area for oil spillage and medical assistance.
In the Maritime Lecture, the manager of Special Financing Department of ICBC Headquarter He Xiaoliang provided depth analysis of the current financing market in ship and ocean engineering sectors. On the one hand, the demand for LNG vessels is strong, the potential of VLCC is increasing and ULCS are gradually becoming the mainstream; on the other hand, bulk vessel market remains weak and utilization and day rate of marine engineering equipments are declining. Mr. He Xiaoliangnoted that more and more marine engineering equipments orders are gained by Chinese shipbuilding companies which is a good opportunity for domestic financial institutions.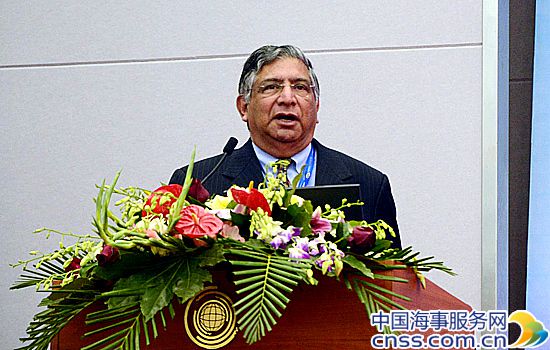 Sudheer Chand,the manager of Marine Technology Research and Development Department in ABS noted that as time goes by, more and more shipowners are beginning to explore the technologies for deep-sea minerals exploiting, so it is necessary to establish exploiting standards.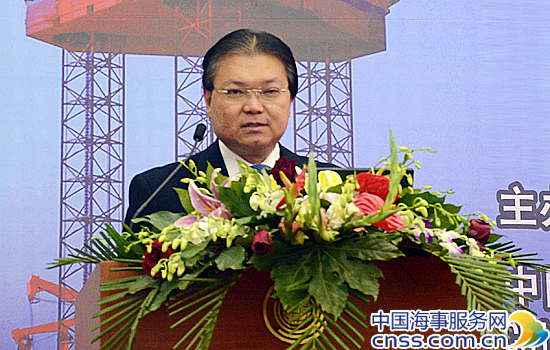 Shan Hongjun,the vice president of Dalian Maritime University gave a deep dissection of the legal system of compensation for oil pollution damage and the judicial practice from the perspective of the judiciary, which he thought will be a new challenge for shipowners. The present compensation for oil pollution damage in China is too low, which does not meet the requirement of shipping market, and the marine environmental damage in global has not realized quantitative calculation yet.