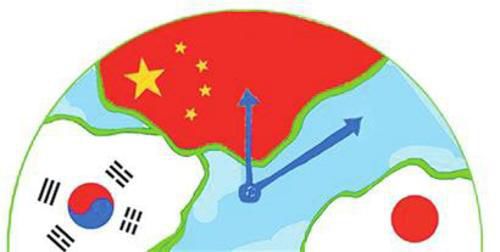 Twenty-Second APEC informal leadership meeting will be held in Beijing from November 10 to 11, and the 2014 Finance Ministers' Meeting in Beijing was opened on October 22. Chinese President Xi Jinping may clinch the free trade agreement with South Korea President Park Geun-hye during the meeting.
According to industry analysis, the negotiation of China-Japan-South-Korea Free Trade Zone is expected to be accomplished in near future. As the combined economies of the three countries account for 20% of the world total, the realization of free trade among these three countries can improve the trade facilitation level greatly and lower trade cost, which is good for the economic growth of the three countries.
Therefore, the performances of those companies in the CJKFTA also are expected to obtain leapfrogging increase in future.
CJKFTA-related stocks presented large rise today in early trading, as of press time Lianyungang port, Dalian Port and Rizhao Port's stock all hit limit up, China financial media reported.