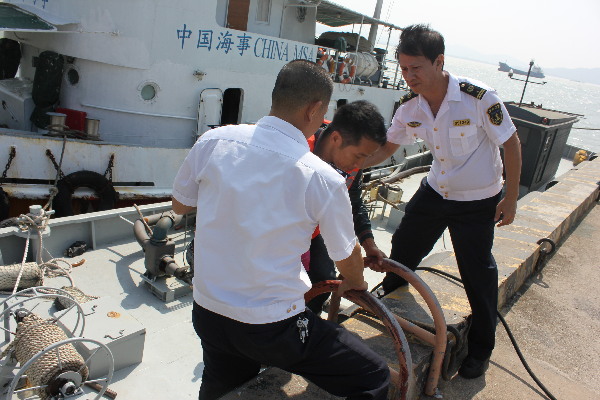 Last week, twelve crew members of the containership Hui Hong 3 that ran aground off Shantou Port, Guangdong, China had to abandon the vessel, reported local maritime officials.
The ship grounded at the breakwater of Shantou Port en route from Zhangzhou, Fujian, to Xiamen on 24 October.
The accident damaged the left fore peak tank, causing water to fill the vessel during heavy winds on 27 October.
The main channel of the port was closed temporarily as some containers on board the ship had fallen into the channel.
Clean-up vessels and maritime ships are still at the site.