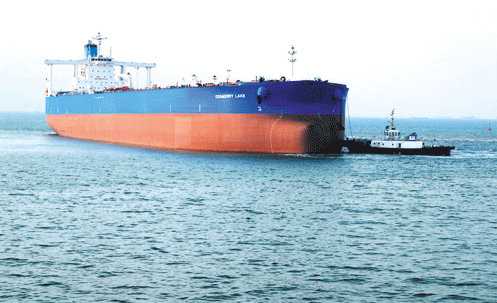 China Merchants Energy Shipping (CMES), a Chinese bulker and tanker operator, is estimated to return to substantial profits in 2014 from heavy losses in 2013 due to improvement in the shipping markets in the first three quarters.
In 2013, CMES posted losses of CNY2.2Bn ($359.8M).
In the first three quarters in 2014, CMES was back to the black with profits of CNY313.1M, from losses of CNY201.2M a year ago.
However, the profits reaped in the third quarter ended 30 September were lower compared to the profits posted in the first and second quarter, as VLCC rates dropped back to low levels from the highs earlier this year.
Revenues fell 9% year on year to CNY1.8Bn in the first three quarters due to scrapped tonnage.