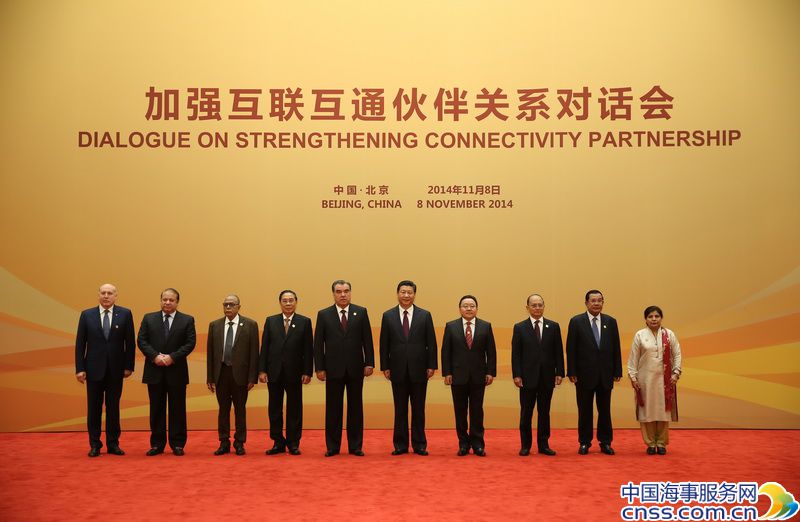 China will contribute $40 billion to set up a Silk Road infrastructure fund to improve the trade cooperation across Asia, President Xi Jinping announced on Saturday at the Asia-Pacific Economic Cooperation conference.
The fund will be used for investing in infrastructure, resources and industrial and financial cooperation, among other projects, President Xi Jinping said.
The goal of the fund is to "break the connectivity bottleneck" in Asia, state media quoted Xi as saying during a meeting in Beijing with leaders from Bangladesh, Cambodia, Laos, Mongolia, Myanmar, Pakistan and Tajikistan.
The Silk Road Fund will be open and welcome investors from Asia and beyond to actively take part in the project, Xi was cited.
It was not immediately clear precisely how the fund would work, when it would start or where it would be based, but it would be in China.
The fund would focus on China's "One Belt and One Road" initiative, which aims to build roads, railways, ports and airports across Central Asia and South Asia.