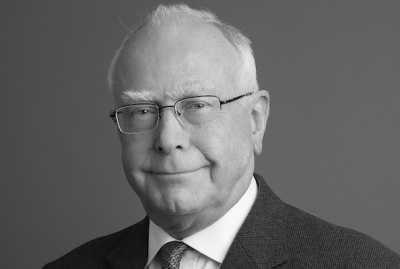 China's bold new initiative, the "One Belt, One Road" policy, has been called "the most important economic event of the 21st century," said Ince & Co senior partner David Beaves at their quarterly briefing this week.
Also dubbing it as essentially China's version of the post-World War II reconstruction and revival initiative known as the Marshall Plan, Beaves went on to elaborate how it arose out of the economic downturn in 2009.
"One Belt, One Road is China's answer to slumping economic demand and to gain strategic control of key trade routes," he said. The policy has a land-based and a sea-based component and envisages reviving the old Silk Road route across Central Asia to Europe as well as developing a 21st century Maritime Silk Road. "It is all about selling Chinese products and commodities and securing supply points," he added.
This will have ramifications for the shipping industry in various ways, with as much as $40bn being made available from China for ports and related infrastructure, Beaves said. This will lead to diversification of trade routes, vast development of maritime infrastructure and increased market access to European and US markets, he said.
For example, the Malacca Strait has long concerned China as being a choke point for much of its vital trade, with some 70% of its imported oil passing through it. This has led to China's investment in other ports such as Colombo in Sri Lanka and contemplation of reviving the on-again, off-again Kra Canal project to reduce its dependence on this vital trade artery. Likewise the development of Piraeus Port as the main entry point for Chinese exports into the European Union and the increasing use of the Suez Canal to ship boxes to the East Coast of North America instead, could also change trade patterns quite radically, Beaves noted.
Opportunities for the industry include in the bulk shipping space in the future, where terminals more equipped to handle new, larger capacity vessels would be required and also in the legal sphere with a rising demand for dispute resolution as trade increases.