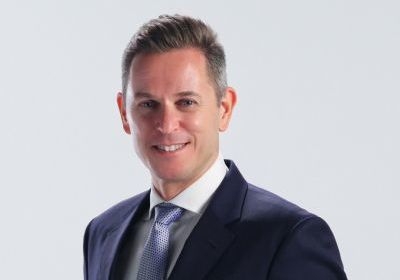 Newly rebranded ship services company Seven Seas is making a splash at the IMPA London 2015 marine purchasing and supply event taking place this week as part of London International Shipping Week.
The company announced it was dropping the EMS (Eitzen Maritime Services) prefix of its former name at the same time as unveiling a new range of services - including for the first time port agency – during the two-day show attended by nearly 200 exhibiting companies at the QEII Centre in Westminster.
"Our ambition is to be the industry's preferred supplier, the concierge of the port," said Lars Rosenkrands, who was appointed ceo of EMS Seven Seas last year by the company's new Dubai-based owners Supreme Group.
Speaking exclusively to Seatrade Maritime News, Rosenkrands explained that combining ship supply - the group's core service - and port agency made perfect sense in today's business climate as it represented an economy of resources. The group will also continue to offer a marine spare parts service, as well as maritime IT solutions (under the Cubisol brand) and cargo hold cleaning (Stromme).
Formerly controlled by Norway's Eitzen shipowning family and listed on the Oslo Stock Exchange, the company became the world's largest ship supplier after taking over chandler Seven Seas in 2007. Subsequently it lost that position after being hit by the financial and shipping crises; the Eitzen family was forced to cede control and the company drifted somewhat until bought by Supreme last year.
The Supreme Group are a US-controlled company that has traditionally specialised in providing supplies and logistics for US forces in the Middle East. With that military presence waning, last year it began looking around for a crossover opportunity into commercial shipping and a suitable leader to run the new business.
By chance Rosenkrands, a supply specialist who had begun his career with Maersk before serving stints with both Inchcape Shipping Services and Wilhelmsen Ship Services, approached Supreme around the same time to seek funding for a new ship agency company, Wave Shipping, he had just set up in Singapore. He appeared the perfect candidate and was asked to take over new acquisition EMS Seven Seas, Supreme also buying up Wave Shipping as part of the deal.
Rosenkrands now sees a bright future ahead for Seven Seas, his clear goal being to regain the top ship supplier spot. "In the last year we've invested a lot in the business to set it up for growth, not only organic but also through M&A activity," he says. "We've had a history of acquisitions but never any real integration. Now all our businesses will be about going the extra mile to please customers."