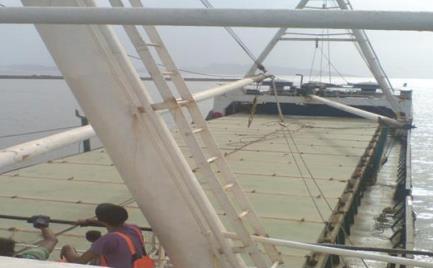 The crew of the Panama-flagged M/V Aegean Princess are running out of basic provisions as they enter the eighth month of being stranded off the coast of Sharjah, the UAE.
In a letter addressed to the Dubai Maritime City Authority (DMCA) the seventeen crew members of Indian nationality and their captain said that their food was running out and that they hadn't received their pay for months, some of them since they joined the ship, the Khaleej Times writes.
What is more, being faced with very limited amount of fresh water, the crew members' health condition has started to deteriorate.
The ship is reported to be owned by Dubai-based Vihaan Trading, which has failed to address the crew's plight to resolve their situation on several instances now, the letter said.
According to the daily, out of the eighteen crew members, nine have completed their assignments and wish to go home, but the ongoing situation has prevented them from returning to their families.
The 1980-built ship of 1,915 DWT has been anchored in the Persian Gulf since the beginning of the year, its last port being Umm Qasr, Iraq, called in January, 2015.