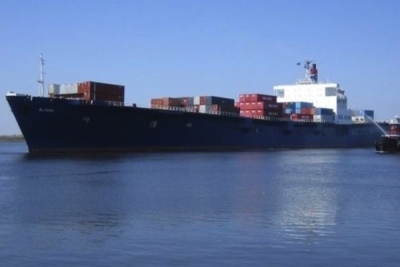 Three former crew members of the sunken 40-year-old El Faro has hit out at the ship, saying it had structural problems, mainly with water leakages, CNN reported.
The ro-ro cargo ship remains missing and is believed to have sunk near islands in the Bahamas, after it was last heard from on 1 October.
CNN reported that the former crew members, who each last travelled on the ship at some point this year, criticised the ship for having issues with taking on water.
One crew member, who spent six months on El Faro, said the chief cook's room was "constantly leaking water" and the drainage did not work well.
Another ex-crew of El Faro was quoted by CNN as saying that the ship was bandaged with extra steel "all the time" and the maintenance of the ship was done so at "minimal cost".
A third former crew member remembered that there was rust everywhere on the ship and also noticed the constant water leaking in the cook's room, the report said.
TOTE Maritime, owner of EL Faro, affirmed that the ship had no history of engine failure, was modernised in 1992 and 2006, and underwent its last annual coast guard inspection in March this year.
"The El Faro was a well-maintained vessel, classed by American Bureau of Shipping (ABS) and regularly inspected by that classification society and the US Coast Guard (USCG)," TOTE said in a statement.
TOTE also said that the ship suffered an engine failure while underway in the Atlantic Ocean, leaving it hamstrung in the path of a hurricane.
To-date, one body was found and 32 people onboard are still missing.
The USCG has called off the week-long search for the ship on Wednesday while the US National Transportation Safety Board (NTSB) has started an investigation into the accident.