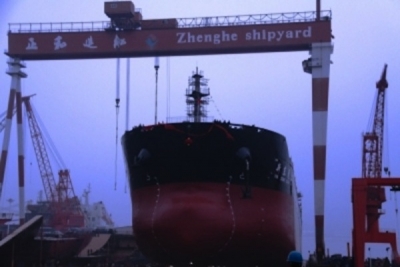 The now-defunct Zhejiang Zhenghe Shipbuilding is attempting to revive itself as it has announced a call for new investors to help clear its debts.
The privately-owned Chinese shipbuilder issued a statement dated 10 October calling for new investors to step in by 15 November to help restructure the yard.
Zhenghe had stopped work in early September, after a restructuring application was made to a local court in March.
The company had been trying to push through a restructuring process since March, but failed to attract any investors until today.
The latest company statement said it has total liabilities of RMB1.95bn ($307.4m) up until 31 March 2015.
Zhenghe, which commenced operations in 2007, had delivered 15 ships within a year at its peak, and employed more than 4,000 people. The specialist builder of bulk carriers also attained the 'white list' yard status in September 2014, where the listed yards are poised to benefit from prioritused financial support from the local banks.