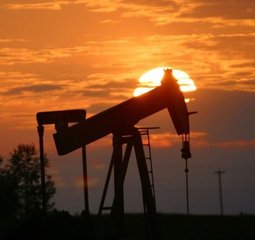 Taiwan's private refiner Formosa Petrochemical Corp. plans to double 10 ppm sulfur gasoil exports from January 2016 in line with a change in fuel specifications to Euro 4-compliant standards in the Philippines from January 1 next year, market sources said Wednesday.
Formosa is expected to bump up monthly exports of 10 ppm sulfur gasoil to eight medium-range sized cargoes of 300,000 barrels each, from the current three to four clips a month, a source close to the company said.
"Formosa is preparing to make more 10 ppm sulfur gasoil next year, because the Philippines is changing the import specs," the source said. The refiner will cut back on its 500 ppm sulfur gasoil exports at the same time, keeping total export volumes steady going into next year.
The company currently exports 20 MR cargoes of gasoil on average every month, of which 10 ppm sulfur gasoil is only one-fifth of its total exports, with the rest being 500 ppm sulfur grade.
After the change, Formosa will export on average eight clips of 10 ppm sulfur gasoil and 12 cargoes of 500 ppm sulfur gasoil next year, the source said.
One of its term lifters has requested for a 500 ppm sulfur cargo for November loading to be converted to 10 ppm sulfur grade ahead of the change.
CONVERTING TANKS
To prepare for this, the company is converting three tanks of 30,000 kiloliters (188,694 barrels) each at its 540,000 b/d Mailiao refinery to store the ultra-low sulfur diesel. The tanks were previously storing 500 ppm sulfur gasoil.
The Philippines is one of the key markets for the Taiwanese refiner, with 30% of its gasoil exports, or six cargoes per month, heading there.
The country has mandated oil companies to fully introduce Euro 4-compliant fuels -- with a maximum sulfur content of 50 ppm -- from January 1, 2016, from Euro 2 standards that cap the maximum sulfur content at 500 ppm, in a bid to reduce environmental pollution.
The Philippines' largest refiner Petron started producing Euro 4 diesel from its 180,000 b/d refinery in Bataan province earlier this year, after undergoing a $2 billion Refinery Master Plan Phase 2, or RMP-2, upgrading project.
The upgrade entails adding a 35,900 b/d fluid catalytic cracker and 37,500 b/d delayed coker unit which converts fuel oil into higher value products such as gasoil, jet fuel and gasoline.
The upgrade has boosted production of gasoil, which led Petron to reduce imports.
The refinery supplies about 37% of the Philippines' oil product requirements, according to Petron.