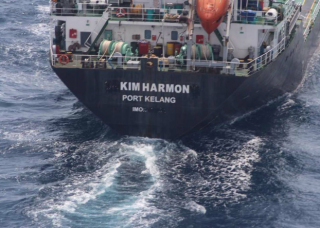 A total of 161 incidents of piracy and armed robbery against ships had been reported in Asia during January-September 2015, a 25% increase compared to 129 incidents reported in the same period in 2014, according to a report by piracy watchdog ReCAAP ISC.
Of these, 11 were piracy incidents and 150 were armed robberies against ships. 110 incidents occurred on board ships while underway and 51 on board ships while at ports and anchorages.
The bulk of the incidents on board ships while underway occurred in the Straits of Malacca and Singapore (SOMS). Of the 110 incidents, 96 (87%) were reported in SOMS, mostly in the eastbound lane of the Traffic Separation Scheme (TSS) in the Singapore Strait.
Of the 51 incidents reported on board ships at anchor/berth, 16 occurred in Indonesia and 19 in Vietnam. Seven of the 16 incidents in Indonesia occurred at Belawan port/anchorage; and 12 of the 19 incidents in Vietnam occurred at Vung Tau port/anchorage.
Of the 161 incidents, 11 were CAT 1 incidents, 21 were CAT 2 incidents, 26 were CAT 3 incidents, 92 were CAT 4 incidents, and 11 were attempted incidents.
ReCAAP has once again underlined the need for continuous efforts to tackle these incidents by the authorities and shipping industry collectively, and the importance of timely reporting by ship owners/operators/masters, and prompt responses by maritime enforcement agencies.
Majority of the incidents reported during January-September 2015 involved perpetrators operating in groups of 1 to 6 men, consistent with past trends. More than half of the incidents did not have reports of the type of weapons carried or no weapons were carried by the perpetrators, ReCAAP says.
In 83 % of the incidents, the crew was not injured, although there were reports of crew being threatened, taken hostage, assaulted, etc; but no serious injuries were reported except for two incidents on board Orkim Harmony and Joaquim.
ReCAAP advised ship masters and crew to exercise extra vigilance while operating in locations of concern, carry out risk assessments and make prompt reporting of all incidents in accordance with the IMO MSC Circular of 1334.