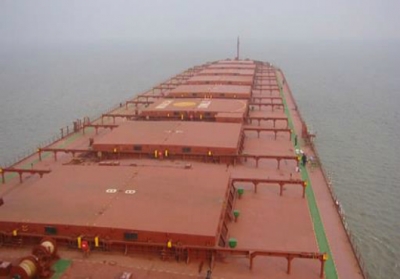 As the dry bulk market has continued to struggle with historically low rates this year the average age of capesize scrapping has fallen to 21 years according to Alphabulk.
In its newsletter Alphabulk said an analysis of vessels of over 85,000 dwt scrapped this year showed the average age was 21 years a "sharp decline" on the 25 year old average last year.
The youngest capesize sent to the breakers were two Japanese vessels that were just 15 years old, while as many 25 ships built between 1996 and 1998 have been scrapped.
"The close correlation between immediate and short-term rates and scrap- ping is further confirmed, with the average 5TC capesize rate averaging $8,300, considerably less than in previous years," the report noted.
It said that a further 1.95m dwt, or nine vessels, had been sold for scrap and were awaiting beaching meaning that scrapping this year could reach a record 17 – 18m dwt for the year as a whole.