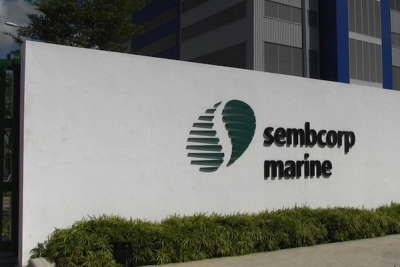 Singapore's Sembcorp Marine has posted a fall in earnings in the third quarter ended 30 September 2015, dragged down by reduced rig deliveries and lower ship repair revenue.
Net profit in the quarter was recorded at SGD32m ($23m), a fall of 76% compared to SGD132m in the same period of last year, due to lower contributions from rig building, losses from associates, higher interest expense non-operating items.
The third quarter revenue decreased by 34% year-on-year to SGD1.13bn.
Sembmarine said some of its jack-up rig customers have requested for delivery deferment of their rigs, leading to suspension of revenue recognition for several rig building contracts.
"As stated in our 1H 2015 outlook, some of our customers are deferring or are seeking to defer the delivery of their ordered rigs. These deferrals have now resulted in a delay in earnings recognition from these projects. Brazil's oil and gas industry continues to remain fraught in uncertainty," Sembmarine said.
The Singapore-listed firm said low oil prices and the oversupply situation in the global offshore exploration segment continues to weigh on offshore rig utilisation and charter rates, leading to the lack of new charter contracts and the cancellation of existing charters.
Amid the depressed market, Sembmarine has secured SGD2.9bn in new contracts year-to-date for the offshore production market segments, bringing its net total orderbook to SGD11.6bn.
"With the immediate operating environment in the offshore rig building industry remains very challenging, Sembmarine remains focussed on the timely and effective execution of its current orderbook and efficient working capital management," the company stated.