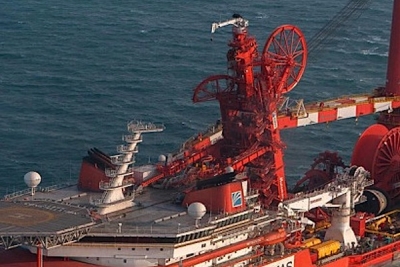 Subsea services firm Ezra Holdings has maintained a profit for its 2015 financial year despite continued market headwinds and a loss for the fourth quarter.
Singapore-listed Ezra posted a profit of $43.73m in the year ended 31 August 2015, inching down 3% compared to the gain of $45.27m in the previous financial year.
The full year revenue, however, rose by 11% year-on-year to $543.84m with higher contributions from the group's marine services division which includes Triyards Holdings but offset by decline in revenue from the offshore support and production services division which includes EMAS Offshore.
In the fourth quarter, Ezra recorded a loss of $7.81m as against a profit of $11.04m in the previous corresponding period, due mainly to loss from operations, higher interest and tax expense.
"The offshore oil and gas sector remains in a volatile state. However, we firmly believe in the fundamentals of the oil and gas industry," commented Lionel Lee, group ceo and managing director of Ezra.
"Despite market uncertainties, Ezra has managed to maintain its revenue for this financial year. The group is working to rationalise non-core assets to further strengthen its balance sheet," Lee said.