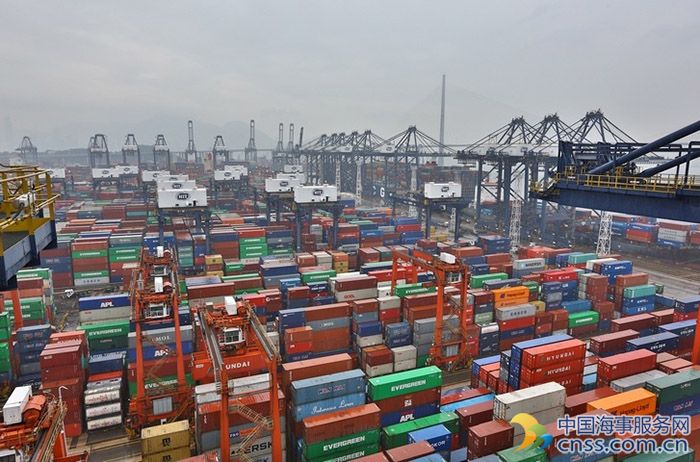 HONG KONG — Hong Kong government measures to enhance the use of back-up land at its Kwai Tsing terminals, which it hopes will alleviate congestion and improve cargo handling efficiency and competitiveness of Hong Kong, have drawn a lukewarm response from port operators.
Container terminal operators welcomed the measures but noted they were coming very late and were not sufficient to have a major positive impact on the competitiveness of the port.
"It isn't enough and it is late, but we'll move forward with it anyway as it's better than nothing," a senior executive with one of the main Kwai Tsing operators told IHS Fairplay, a sister company of JOC.com within IHS Maritime & Trade.
Four sites totaling 37.5 acres and located immediately adjacent to the existing terminals at Kwai Tsing will be disposed to operators on a long-term basis in phases from 2016-2017 onwards. The move will increase in yard capacity at Kwai Tsing by 4 percent, providing capacity to handle an extra 820,000 to 850,000 twenty-foot-equivalent units per year, according to the Transport and Housing Bureau.
Additional barge berths are also being provided to meet ongoing growth in river-borne trade with two sites of 8.2 acres each allocated for barge berth usage from 2017-2018 onwards. Measures to rationalize the management of the roughly 247 acres of back-up land occupied by short term tenancies are also being implemented. This is aimed at assisting logistics trade operators at Kwai Tsing who generally think current leasing structures do not cater to their mode of operation and costs.
"In recent years, the problem of congestion is becoming increasingly serious … container users and port terminal operators are concerned that the operational efficiency of KTCTs is being adversely affected. Given that Kwai Tsing handles 80 percent of all containerized cargo in Hong Kong, there is concern that the overall competitiveness of Hong Kong Port is at stake," the THB said.
Container volumes through Hong Kong Port declined year-over-year for the 15th consecutive month in September. On a year-to-date basis, Hong Kong has suffered a cumulative decline of 8.1 percent in throughput. Congestion issues at the port have contributed strongly to the decline. Historical volume data for Hong Kong and other major global ports can be found on JOC.com's Market Data Hub.
At the end of 2013, the Hong Kong Container Terminal Operators Association issued a white paper that pointed to rising transshipment cargo volumes, increasing river-borne trade, increasing use of mega-ships and competition for barge berths as reasons for congestion problems at the port. The costs to port users viz-a-viz Shenzhen do not help, either.
With dwell time of 3 to 4 days for full import and export cargo but 4 to 5 days for transshipment, the trend of this increasing transit volume is putting more strain on yard space. The share of transshipment traffic through HK port rose to 60.2 percent in 2014 from 44.9 percent in 2005. River throughput, meanwhile, increased from 2 million TEUs in 2005 to 3.1 million TEUs last year while the increase in calls from mega-ships means longer turnaround times and less main quay length to handle barges arriving from the Pearl River Delta.
The THB said it was also undertaking a study on the development of a multi-story parking facility for container vehicles and other goods vehicles at Kwai Tsing as well as a study on development of a multi-story mixed-use complex for container storage and handling.
But there are concerns that re-zoning various land parcels to implement the plan may necessitate involvement of the Town Planning Board and could be a source of lengthy delays. A government commissioned study by BMT Asia Pacific on enhancing the city's position as an International Maritime Center issued at the end of last year warned that Hong Kong must act now in the face of keen competition.
"Singapore has adopted a focused and comprehensive development strategy for a number of years … Shanghai is also developing in a more strategic manner," noted the study. It recommended a wide range of actions including the establishment of a statutory body with dedicated staff and resources to oversee policy, research, development, marketing and promotion of Hong Kong's maritime sector.