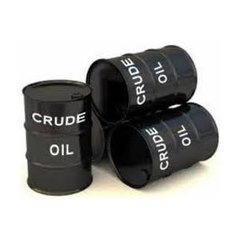 China's crude imports from Russia surpassed those from Saudi Arabia for the second time to hit a new monthly record high of 4.04 million mt in September amid strong spot buying.
September arrivals from Russia jumped 42.3% year on year and 31% from August, making the country the top crude supplier to China for the month, according to detailed data from China's General Administration of Customs released Friday.
Russia was China's top crude supplier for the first time in May, sending 3.92 million mt.
But September imports from Saudi Arabia fell 16.6% year on year and edged up 1.1% from August to 3.95 million mt.China has been increasing its crude imports to take advantage of low oil prices, and the market share of Russian crude is expanding while supply from Saudi Arabia has fallen.
Over January-September, China imported 248.62 million mt of crude, up 8.8% year on year.
Imports from Russia surged 30% over the same period and accounted for 12.2% of China's total January-September imports, up from 10.2% a year earlier.
Imports from Saudi Arabia grew at a much slower 5.1% year on year in January-September, and its market share fell to 15.5%, from 16%.
That means the additional barrels China is importing to meet demand from teapot refineries with new crude import quotas is more likely to come from Russia than traditional top supplier Saudi Arabia.
China's demand has also been underpinned by its ability build strategic and commercial stockpiles while a steep contango in the Dubai market structure made oil storage profitable.
NEW CRUDE DEMAND
Russian supply has met some of that new demand because it is often sold on the spot market, in contrast to Saudi Arabian crude mainly sold on long-term contracts with fixed destinations.
The additional supply is mostly Russian medium sweet ESPO blend, Russian light sweet Sokol crude and Omani crudes, with the rest coming from Latin America and Southeast Asia.
The trend is expected to continue for at least the rest of the year, as the teapot refiners have shown strong spot buying for December-loading ESPO cargoes.
The demand pushed ESPO's premium to $4.70/b over front-month Dubai swap Friday, well above the extra $1.50/b in freight costs to ship Middle East barrels to China.
Teapot refineries have received quotas to import 33.24 million mt of crude this year, equivalent to 667,000 b/d.
TEAPOTS ALSO TURN TO OMAN CRUDE
China's crude imports from Oman have increased for the same reasons, making it the third top crude source.
The September imports rose 17.6% year on year to 3.17 million mt. According to Oman's oil ministry, China took more than 94% of its crude output and total exports in September.
The trend is expected to continue as a record total of 78 October-loading convergence cargoes were declared in the Platts Dubai assessment process in August, of which 51 were Oman crude cargoes.
ChinaOil bought most of those cargoes, indicating the bulk of the Omani imports will go into storage, as the company has the responsibility to buy crudes for China's strategic and commercial storage.