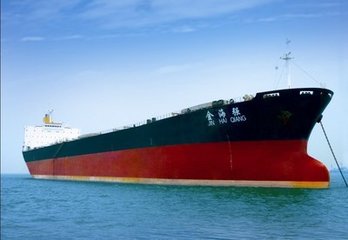 Data from Greek shipbroker Golden Destiny reveals that 20 dry bulk carriers out of the total of 40 vessels that changed hands in September were purchased by Greek shipowners for a total of $345 million, Platts reports.
This is a 5 percent decline from the 21 vessels purchased in August but four times the amount purchased in September of 2014, and it dwarfs spending by Chinese shipowners, who, in September, bought three second hand bulk carriers, a decline of 25 percent from August and down 40 percent from September 2014.
Greek Destiny data also revealed that there was less scrapping, with 13 dry bulk vessels (four very large ore carriers; three Panamaxes; four Handymax units; and two in the Handysize category) scrapped in September, down 35 percent from 20 vessels in August and down 62 percent from September of 2014.
Approximately 60 percent of those ships, whose total deadweight tonnage was 1,087,089, were demolished by Indian and Bangladeshcompanies.
In July, VesselsValue.com reported that Greek owners had scrapped proportionally more Capesize and Handysize bulkers than Chinese owners in 2015 YTD, due partly "to a more pessimistic view on the drybulk market, preferring to scrap and exit the sector rather than reinvest in DD works and sit it out."