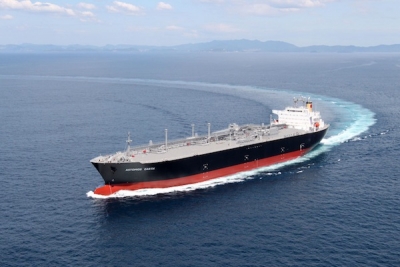 Astomos Energy Corporation has ordered a very large 83,000 cu m LPG carrier from Japan's Mitsubishi Heavy Industries (MHI) Shipbuilding.
The VLGC newbuilding is scheduled for completion and delivery during the fourth quarter of 2018.
MHI Shipbuilding said the latest order marks the first for the company since it was rebranded and launched on 1 October this year, after it split with its hull blocks manufacturing business which is now named Mitsubishi Heavy Industries Hull Production.
MHI Shipbuilding is now focused on ship constructions, in particular on LPG and LNG carriers.
The Japanese shipyard said the 83,000 cu m LPG carrier will be equipped with advanced systems including mooring arrangement to enable passage through the expanding Panama Canal, expected to open in the first half of 2016.
Besides the new order, MHI Shipbuilding will also build four similar ships previously ordered by Astomos Energy under the group company MHI.
Astomos Energy currently operates a fleet of 21 VLGCs. All six vessels owned by Astomos Energy and 10 of the company's 15 time-chartered vessels were built by MHI at the Nagasaki Shipyard.
The latest newbuilding, when completed, will replace a ship owned by Astomos Energy that was built in the early 1990s.
"With the emergence of the 'shale gas revolution' in the US, demand for LPG produced in North America is projected to increase over the medium to long term in markets worldwide, including East Asia," MHI said.
"In tandem with this expansionary trend, coupled with the enlargement of the Panama Canal, newly constructed ships must offer increased carrying capacities and be able to transport over longer distances. They must also perform to tightening environmental restrictions imposed on such ship navigations."