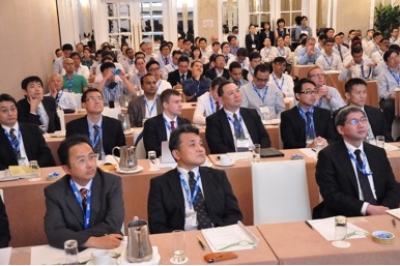 The Green Technologies Seminar co-hosted by ClassNK and Seatrade is returning to Hong Kong on 16 November for its fourth edition.
The complimentary half day afternoon seminar covers a diverse range of topics on new environmentally-friendly and energy efficient solutions, and will be held at the Hong Kong Convention Centre.
Presenting the keynote address will be Mark Clintworth, Head of Shipping for the European Investment Bank (EIB) covering Financial Initiatives for Green Shipping.
EIB was invited by the European Commission and various maritime stakeholder representatives to reflect on how financial initiatives established under the Connecting Europe Facility (CEF) and the European Fund for Strategic Investments (EFSI) could assist the shipping sector.
Presentations will include the practical and financial implications of retrofitting ballast water management systems to existing vessels in addition to eco-efficient software and machinery. ClassNK together with NAPA, will share new case studies at the seminar on the effectiveness and practical application of the Dynamic Performance Model, an eco-green software. This will be presented by Katsutoshi Nagata, Manager, Marine and Industrial Service Department, ClassNK.
Other prominent speakers include Kenji Kamita, Hull Design Group Leader, Imabari Shipbuilding Co., Ltd, Mr Isamu Teranishi, ceo, Sanwa Dock and Dr Toshio Yamatogi, General Manager, Composite Business Department, Nakashima Propeller.
Arthur Bowring, Managing Director, Hong Kong Shipowners Association will be moderating the questions and answers segment and presenting the closing remarks.