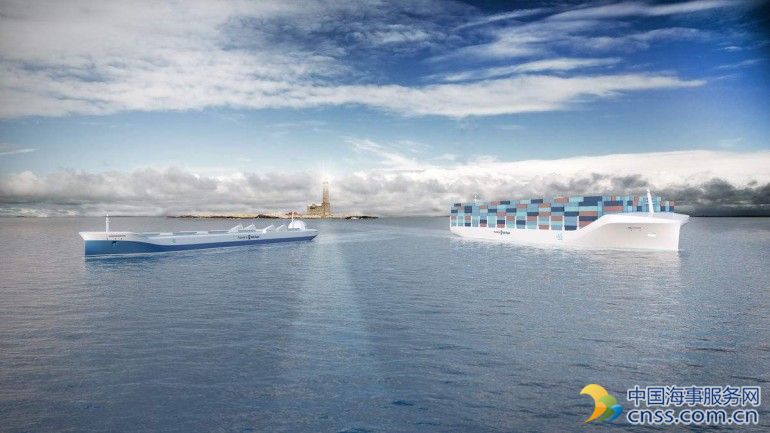 The debate surrounding autonomous ships is hot right now, brought up at seemingly every conference, and something that divides the industry. The concept is nothing new – unmanned vessels were mooted as far back as World War Two.
China has its own plans for this technological leap. It has already delivered an unmanned marine survey to be used for weather forecasting, but now it is actively plotting designs and concepts for unmanned cargo ships.
One of the two biggest Chinese shipbuilding groups, CSSC, is seeking cooperation with domestic shipbuilding industry players – including CSSC Systems Engineering Research Institute, SDARI, Hudong-Zhonghua Shipbuilding, Hudong Heavy Machinery and Huangpu Wenchong Shipbuilding – to develop its first generation 'intelligent ship'.
The first project is to work on a 200,000 dwt ocean-going ship. This vessel will be equipped with over 300 sensors to consecutively monitor the ship's operation and the condition of the ocean.
"The thinking ability of this intelligent ship will share 50% of the work of the crew," says Zhang Hongjun, director of CSSC Systems Engineering Research Institute.
Those behind this development are adamant that intelligent ships will lead to greater safety at sea. The human element is responsible for most accidents at sea, with CSSC claiming its intelligent ship can cut accidents by 70% and make voyages 10% more efficient.
The intelligent ship project will import dynamic information of weather, oil prices, freight rates and more to a data center onshore, which could then enable the ship to choose its most reasonable routes and speed.
CSSC officials are also quick to downplay costs of an unmanned ship – something that has turned many owners away from the idea in the first place. CSSC's Zhang says there is not much newly added hardware on its debut intelligent ship, the key is building data via software and sensors.
The design of this groundbreaking ship is already underway with SDARI taking the lead.
"It might take a couple of years. It is a great challenge but will also be a great news for the industry," an official from SDARI tells SinoShip.
"We are at the very initial stage of the unmanned cargo ship design and build. When we have completed the design, our own shipyards will be able to build it," he adds.
China looks like it is in a race with the UK's Rolls-Royce to build the first autonomous ship. The UK engine manufacturer has brought a number of high profile names onto its autonomous vessel project and has a couple of years' head start on CSSC.